ARUCC Virtual Conference 2021
June 21-23, 2021
Join your ARUCC Colleagues for a 3-day webinar series between June 21–23, 2021.
On Monday, June 21st we will hold our Annual General Meeting, followed by a quick update on the MyCreds™ | MesCertif™ project.
For the following two days, we will be hosting 8 webinar sessions (2 concurrent sessions in 4 time slots). Each will be facilitated by a member of the ARUCC Executive Committee and will include a short presentation and a forum for discussion. All virtual conference attendees will receive summary information with key take-aways and resources from all sessions. There will be no charge for attendance at this conference.
For people enquiring about the National Network, please register online for separate sessions which are provided at alternate days and times as this topic won't be covered in these bi-weekly sessions.
Registration for ARUCC Virtual Conference 2021
Please register by clicking the link below. A confirmation email will be sent after you submit the form. Check your "Junk Email" box if you don't see it in your "Inbox".
Login information to each of the sessions you register for will be provided the week prior to the conference. Please also watch your email for this information.
We look forward to seeing everyone in June.
The Title Sponsor for this conference is Digitary - the company that powers MyCredsTM | MesCertifMC.

Session Information
Registration Required.
Please note that ARUCC will send Zoom links to all attendees by Thursday, June 17, 2021. There will be a separate Zoom link for each day of the conference.
Session Information (all times Eastern Daylight Time)
Monday, June 21, 2021
12:00 pm - 1:30 pm

ARUCC Annual General Meeting
1:30 pm - 2:00 pm

MyCreds™ | MesCertif™ Update
This session sponsored by:

Tuesday, June 22, 2021
This session sponsored by:

12:00 pm - 1:00 pm

Graduation and Convocation
This session sponsored by:

1:00 pm - 2:00 pm

Academic Scheduling for Changing Modes of Delivery
This session sponsored by:

1:00 pm - 2:00 pm

Financial Awards: Scholarships, Bursaries and Tuition Waivers
This session sponsored by:

Wednesday, June 23, 2021
12:00 pm - 1:00 pm

Professional Development Approaches for Evolving Needs
This session sponsored by:

12:00 pm - 1:00 pm

Equity, Diversity, Inclusion and Accessibility (EDIA) in Admissions
This session sponsored by:

1:00 pm - 2:00 pm

Grading & Academic Records: COVID Adaptations, Advising Approaches and Impacts
This session sponsored by: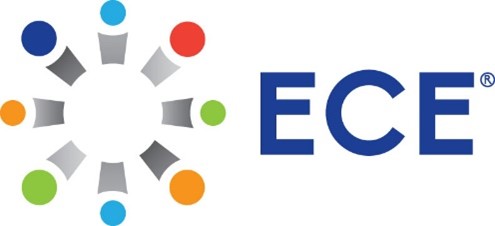 1:00 pm - 2:00 pm

Post-COVID Registrar's Office
This session sponsored by: