Corporate Members
Corporate Membership status within ARUCC does not imply educational accreditation, nor does it imply compatibility with or inclusion in ARUCC MyCreds™ | MesCertif™ National Network. It also does not implicitly or explicitly imply ARUCC endorsement of the services or product offered by the corporate member. Those considering using the services of any organization on this list are encouraged to conduct their own assessments of those corporate entities.
ARUCC reserves the right at its sole discretion to revoke membership status at any time, with or without cause, and without refund of membership fees. Visit MyCreds™ | MesCertif™ for details on the nature of the affiliation between a given organization/corporate member and the MyCreds™ | MesCertif™ network, or contact This email address is being protected from spambots. You need JavaScript enabled to view it.. For more information on affiliations and partnerships with ARUCC more generally, contact This email address is being protected from spambots. You need JavaScript enabled to view it..

Launch updates are available online.
APPLYPROOF

Suite 600, 101 Fredrick Street
Kitchener, ON N2H 6R3
(519) 900-6001
http://www.applyproof.com
Iman Hassani
Head of ApplyProof
This email address is being protected from spambots. You need JavaScript enabled to view it.
Dr. Mike Allcott
Director of Partnerships
This email address is being protected from spambots. You need JavaScript enabled to view it.
ApplyProof enables secure, efficient verification of international student documents presented for Canadian Study Permit applications. A stand-alone platform developed by ApplyBoard, Canada's fastest-growing edtech company, ApplyProof builds trust in documents for students, institutions, and immigration stakeholders. Developed in partnership with colleges, institutions, and universities across Canada, ApplyProof is a trusted solution for mitigating fraud in the international enrolment process.
EDUCATIONAL CREDENTIAL EVALUATORS (ECE)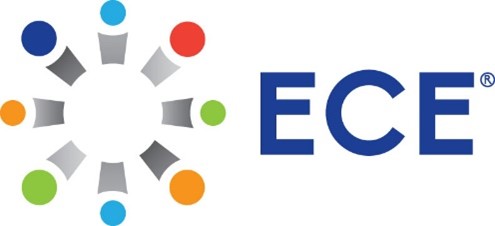 101 W. Pleasant St., Suite 200
Milwaukee, WI 53212-3963
USA
+1.414.289.3400
Jack Nelson
Director of Market Development

Marybeth Gruenewald
Director of Global Initiatives
This email address is being protected from spambots. You need JavaScript enabled to view it.
As a non-profit organization, for over 40 years Educational Credential Evaluators [ECE] has been ensuring that foreign-educated people are respected and recognized for their educational achievements by preparing fair and accurate educational assessment reports.

We review academic achievements by individuals from other countries and convert them to the Canadian system for purposes of studying in Canada.
INFOSILEM I BERGER-LEVRAULT

99 Émilien-Marcoux Street, Suite 201
Blainville, Québec J7C 0B4
(450) 420-5585
Fax : (450) 420-5565
Charles André Martineau
Managing Director – North America
Infosilem | Berger-Levrault is a suite of scheduling software recognized by higher education institutions for over 30 years. Our software enables colleges and universities to produce better student and faculty schedules, while optimizing campus operations and resources. The solutions enable an automated and simplified creation of course and exam schedules while efficiently managing all event bookings throughout the campus.
Berger-Levrault's professional services team is there to support you: from helping to define your needs, to configuring the software, to ensuring it is fully adopted by users. Our subject matter experts are ready to help you drive efficiency, and give you better control and greater visibility over your operations.
Discover our software solutions at
infosilem.com | berger-levrault.com


MINISTERE DE L'IMMIGRATION, DE LA FRANCISATION ET DE L'INTEGRATION
1200, boulevard Saint-Laurent
bureau 2.200
Montréal, QC
H2X 0C9 Canada
514 864-9191
http://www.immigration-quebec.gouv.qc.ca/fr/accueil.html
Mathieu Demers
Coordonnateur
This email address is being protected from spambots. You need JavaScript enabled to view it.
514 873-2324 poste 25091
PARCHMENT
7001 N Scottsdale Rd.
Suite 1050
Scottsdale, AB
85253 USA
480-719-1646
Kara Gourley
Regional Manager, Canada and International
This email address is being protected from spambots. You need JavaScript enabled to view it.
902-222-0362
Parchment is a digital credential service, allowing learners, academic institutions, and employers to request, verify, and share credentials in simple and secure ways. The platform has helped millions of people and thousands of schools and universities exchange more than 100 million transcripts and other credentials globally.
WORLD EDUCATION SERVICES


Postal and Courier Address (walk-in in service not available)
World Education Services,
2 Carlton Street, Suite 1400
Toronto, Ontario M5B 1J3, Canada
Tel: (416) 972-0070
Fax: (416) 972-9004
Help Page: http://www.wes.org/ca/contact.asp
Web site: http://www.wes.org/ca/
Mr. Kevin Kamal
Client Services Manager
Angelika Nevenhofen
Manager of Documentation and Evaluation
World Education Services-Canada (WES) is recognized by the Government of Ontario. We are also a designated provider of educational credential assessment (ECA) for Citizenship and Immigration Canada (CIC).